TURTLE TURNCOAT PROTOTYPE PAGES
I REALIZE THAT MOST PEOPLE HAVE PROBABLY SEEN THESE PAGES BEFORE, BUT I THOUGHT I'D PUT THEM ON MY WEBSITE ANYWAY.
TO BE HONEST, I 'D TOTALLY FORGOTTEN ABOUT THESE PAGES. THAT IS UNTIL I STUMBLED ACROSS THEM ON THE NET. THESE PARTICULAR ONES ARE LOW QUALITY AND UNREADABLE BUT SINCE I NO LONGER HAVE THE ORIGINALS BACKED UP THEY'LL HAVE TO DO.
(FOR HISTORICAL INTEREST ONLY)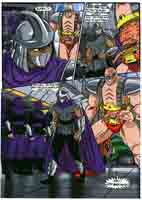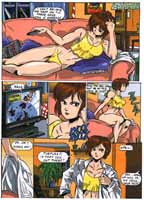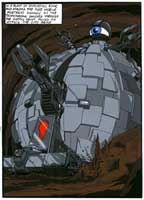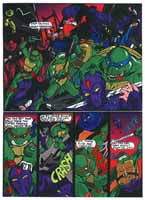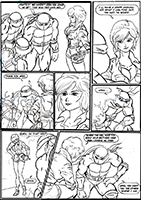 Unused pages for Turtle Turncoat.